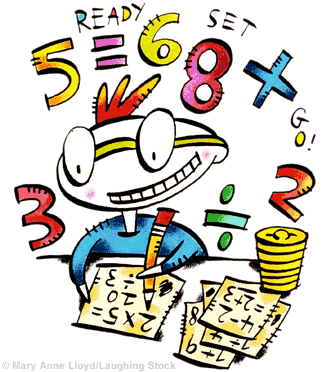 This year seems like most of my homeschooling friends are on as tight a budget as the public schools. Fortunately there really is such a thing as a free education still, you just might have to do some leg work to find it. I came across a few complete math curriculum and a few supplements for FREE. Well, maybe it'll cost you some time on the computer and some printer ink.
CSMP
- Complete Math Curriculum for Grades K-6
I love how the lessons are laid out in a no-brainer kind of way, which makes it super easy to teach. It's pretty scripted for you. Includes student workbook pages, blackline masters, and even some Math storybook
North Carolina Public Schools- Math Resources
Add in a few supplements, like math games, worksheets, etc and this could be a complete math curriculum. The Week by Week Essentials are in a friendly flexible format. The Strategies resources are a great way to cover specific concepts.
Homeschool Math
- Website has quite a few ads but lots of information and free resources too. Website is owned by the author of the Mammoth Math Curriculum.
NCTM Math Lessons and Resources
- Designed for use by math teachers this site has a wealth of lessons and ideas to make math engaging.
Living Math
- This incredible site shows you how to teach math minus a textbook and workbooks. Lots of great books listed here.
Khan Academy
- Never heard of this site? What planet are you from?! This amazingly free resources serves up teaching videos on math concepts.
Math is Fun
- The name of this site says it all. Providing basic math instruction for K- 12 in brief text lessons with visual aids and interactive practice problems. Even include printable worksheets!
SparkleBox
- It's like math BLING! Free printable to supplement your math lessons.
XP Math
- Quality math games listed by concept
K12 Station Mathematics Links-
Math links listed by grade level and then concept.
Bruce's Math Stuff
- Some great printable math games and posters here